In a startup, I would be what you consider a COO. I don't know how to make ANYTHING, except skin toner. Don't ask me how I know how to make it. It's a weird thing to know how to make. I don't even know why I know how to make it.
Since I don't know how to make anything, people who do know how to make things usually approach me and ask for my help in building out their business. They know how to make the product, but they don't know how to deliver it to market. For some reason, I do.
Well, anyways… Most Product CEO's don't want to be the CEO. They want me to be the CEO instead. However, I don't want to attach my name to anything, so I hide in the dark as a COO who never talks to anyone outside of the company, unless they are strategic partners or investors.
I build an image for the Product CEO and make them be the face of the company instead. Then I build them a team to handle all their needs.
However, this is what I actually know how to do and what I end up doing for the startup.
I make the Product CEO stay focused. Their job is to build product. However, they need to build the marketing into their product. So, a few modifications from their original vision need to be implemented immediately, or the expansion of the product becomes too expensive.
I then start working on a mind map, to lay out what we need for the company.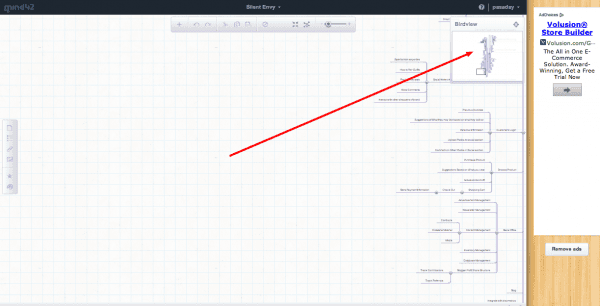 After I lay out the mind map, I start figuring out who needs to fulfill each role.
While I'm figuring out what roles are necessary, I create a share structure for the company, including making sure that there are excess shares available, for when we need to raise money.  I make sure to include vested shares for everyone, including founding partners.
After I'm done creating my outline, I go meet with an attorney to register the business and file for trademarks.
From there, I gather a team.  We work together on building out a logo, graphic design, creating out a web presence, etc.
Since I'm in the back doing the work that no one sees, I design the mission statement.  From there, I create an executive summary based on what the business expects to do in the next ten years, from inception to sale.
After I create the executive summary, I get help from someone who is better at putting together numbers than I am, and start building out the business plan.
My job is to make sure that everyone is on track and working towards meeting their deadlines.  Since I have a marketing background, I'm able to also make key changes that will better influence the overall success of the particular product.
We then build the initial product and then we test the market.  If things go well from our initial test, then we seek out capital from investors or partner up with someone who has the resources that we need to expand.
From there, it's all about managing the books and making sure the company doesn't run out of money.
—
Originally posted on Quora.
Leonard Kim is Managing Partner at InfluenceTree. At InfluenceTree, Leonard and his team teach you how to build your (personal or business) brand, get featured in publications and growth hack your social media following.