Life has taken me in some wild directions.  Back before 2010, when money defined who I was, I felt like I used to be somebody.  Then I lost it all, including who I was.  Multiple times, that is.  Startup after startup, the companies failed into oblivion.  Loved ones?  I chased them away.  Reputation?  I blew that to pieces.  In November of 2011, I was fed up to the point where I wanted to kill myself.
After somehow overcoming that life threatening obstacle, I took a step back and reflected upon my life.  Through careful reflection, I came to realize and I understood that I was just a nobody.  At that time, I didn't know what I was doing with my life, but I had a wealth of experience under my belt, both good and bad.  I had this urge that pushed me into wanting to share my experiences.
Then in May of 2013, I wrote my first article on the Internet.  But I was still a nobody.  Nobody even knew who I was.  As I wrote more, I started to get recognized.  People were paying attention to what I had to say, not because of who I was, but what I went through in life.  In December of 2013, I got a Top Writer badge from a prominent Internet company that focuses on sharing knowledge and advice, Quora.  But deep down I knew I was still a nobody.  In March of 2014, I was honorably mentioned by the Los Angeles Times as a nobody.  I didn't even find that out until about a few weeks ago when I Googled myself to update my LinkedIn profile.  In June, I miraculously found an amazing girlfriend, who appreciates me for me and not the money that I don't have.  Now, I wrote my first book and became the author to a book titled, The Etiquette of Social Media: How to Connect and Respond to Others in the World of Social Media.
Has any of this changed me?
No, not really.
I'm still a nobody.
However, this journey has been an interesting experience.  Writing online has helped me indirectly affect the lives of others, while helping me find many new friendships.  Sure, I attracted some haters along the way, but the benefits have outweighed the attacks.  Authorship has also opened some wonderful new doors for me.  Just recently, I spoke with my friend Grace Lee of APEX | Asian Professional Exchange about my new book.
What is APEX?
Grace Lee: "APEX is a 501(c)(3) not-for-profit organization with 10,000 professional members in Southern California with 21 years of history. We are committed to excellence in community service, professional development and cultural awareness.  We are an organization that gets people out of their cubicles and help them get involved, while becoming aware of great things people are doing in their community.  40 board members are non-paid full time volunteers who dedicate their time and life into developing products, organizing events and community service (mentorship, volunteer programs) to make a difference."
After our talks, we discussed what we could do to help each other.  In order to help her raise money for her Icons of Inspiration Gala, I have decided to help her with fundraising for her event.  I am sharing not one, but two copies of my book to be bid on in the silent auction, to raise money for their cause.  In return, I have had the honors of being cordially invited as a VIP guest to the 21st Annual APEX Awards: Icons of Inspiration ceremony.
Since I have been honored to be invited to such a wonderful and exclusive event, I wanted to extend that invitation to you.  Come join me on this miraculous day where many influential Asian American leaders of America have decided to unite.  Meet with many community leaders, and myself as well.
You are Invited!

Join APEX, Southern California's Premiere Asian professional network, and friends for the highly anticipated 21st Annual APEX Awards "ICONS OF INSPIRATION" Sponsored by Martell- where we recognize the contributions and talents within the Asian Pacific Islander American community. The APEX Awards takes place Saturday, September 27 at the new and hip, Line Hotel. All proceeds raised from the event will be used to develop APEX programs for 2015 and beyond.
Saturday, September 27th, 2014
6:00PM-10:00PM
The Line Hotel
3515 Wilshire Blvd
Los Angeles, CA 90010
Special 3-Course Dinner Curated by Chef, Roy Choi
After Party @ Line Hotel with DJ / Dancing
Doors open at 10 PM – 21 and over
All Gala attendees receive complimentary entrance to After Party
Networking opportunities with influential members of the APA community
On Saturday, September 27, 2014 APEX will be hosting its 21st Annual Awards Gala at The LINE Hotel in Los Angeles. This event sponsored by Martell, Audi and Union Bank, recognizes and celebrates several outstanding Asian Pacific American individuals and groups who have made significant contributions to the community.
Celebrity Guests Include

Martell "Icon of Inspiration"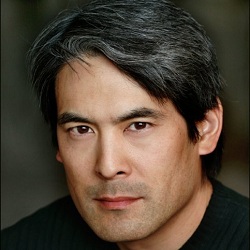 Actor Chris Tashima won an Oscar for his performance in Visas and Virtue. His  performance in Day of Independence earned him an Emmy nomination.  Tashima starred in Americanese which won the Audience Award for Best Narrative Feature and a Special Jury Prize at the 2006 SXSW Film
Festival. Tashima's stage performance in A Language of Their  Own earned  him the LA Weekly  "Theater Award."
Martell "Icon of  Inspiration"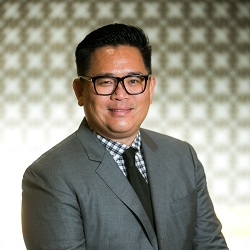 Stephen Liu   is the CEO/ Chief  Social Capitalist of Privy.net and founder of  Asian Professional Exchange. He was formerly Founder and President of Reelplay  an early streaming video B2B platform ranked a top 200 B2B companies by Forbes.  Liu was named a "Local Hero" by KCET and Union Bank. He was also awarded the  "Emerging Leader" distinction by the Asian Pacific Community Fund (APCF). The  Boy Scouts of America honored Liu with the "Distinguished Citizen"  award.
Video on KCET: Local Hero: Stephen Christopher Liu
Featured  Performer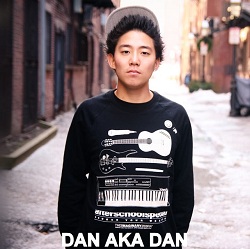 Dan Matthews, "DAN aka DAN," is an LA-based rapper  whose documentary My Adoption Story about reuniting with his biological  family and identical twin brother for the first time has been featured on NPR,  Korea Today and on the November 2013 cover of KoreAM magazine. His latest  album Stuntman features appearances by Kero One, Clara C, David Choi, AJ  Rafael, Priska, Paul Dateh, Paul Kim, and Travis Graham.
Master of Ceremonies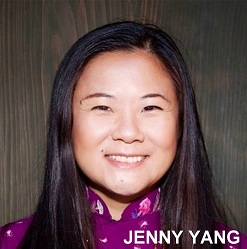 Jenny Yang is the producer of the  first ever mostly female Asian American standup Dis/orient/ed comedy  tour, She is also starred in If Asians Said the Stuff White  People Say. In  2013 Yang was a featured standup comic on the Joan Rivers Showtime documentary Why We Laugh: Funny  Women. Yang is a regular co-host of "Angry Asian  Man" Phil Yu's Angry  Asian America talk show  on ISAtv. Her  work and commentary have appeared in media outlets including National Public Radio, BBC News, Al Jazeera America, Pivot TV's Take Part  Live, Colorlines, Racialicious, AdWeek, and angry asian man.
Master of Ceremonies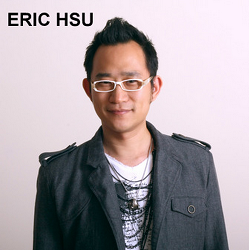 Eric Hsu is frontman for the  alternative rock band Johnny HiFi, with over 10 years, 10 albums/EPs  and numerous North America and Asia tours under their belt. They have appeared  on MTV, MyxTV, Billboard Magazine and Performer Magazine. They have also  performed in more than 50 US cities and in countries such as Taiwan, Japan,  China, Hong Kong and Canada.
Honoree: Excellence in Community Service  Award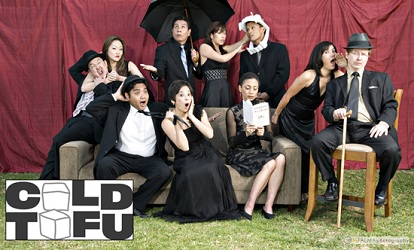 Founded 33 years ago, the COLD TOFU Improve  sketch group has performed nation wide the Smithsonian Institute, New York,  Houston, Seattle and San Jose. They have taught workshops at UCLA, USC, Pomona  College UC Santa Barbara and the University of Washington. Today COLD TOFU has  grown to over 30 members and performs regularly in LA's historic Little  Tokyo.
Honoree: Recieving the APEX President's  Award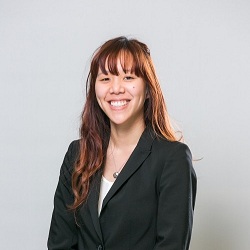 Stephanie Huynh is Director of  Orange County Programs at APEX and Project Manager at Glitterings Inc. Huynh has  worked for companies like Morgan Stanley and Bank of America. Huyhn graduated  from UCLA with a BA in Economics and International Area Studies and was Valedictorian of Pacifica High  School.

Admission

This Icons of Inspiration Gala is an event that only happens once a year.  Coincidentally, I will be there as well.  That makes this your chance to take advantage of two simultaneous opportunities.  Come meet these wonderful leaders in the community, along with myself.  Bid on my book The Etiquette of Social Media: How to Connect and Respond to Others in the World of Social Media, along with many other items in the silent auction for charity.  Join us for a three course meal by celebrity chef, Roy Choi topped off with an open bar.  Mix and mingle and attend our after party at The Line Hotel.  We we would be honored to see you in attendance.
Saturday, September 27th, 2014
6:00PM-10:00PM
The Line Hotel
3515 Wilshire Blvd
Los Angeles, CA 90010
Special 3-Course Dinner Curated by Chef, Roy Choi
After Party @ Line Hotel with DJ / Dancing
Doors open at 10 PM – 21 and over
All Gala attendees receive complimentary entrance to After Party
Networking opportunities with influential members of the APA community
Register Here to get your Gala Tickets
—
Leonard Kim is an author and consultant. He wrote The Etiquette of Social Media: How to Connect and Respond to Others in the World of Social Media