Two years ago, I went to an event at the Vibiana in Downtown Los Angeles. Octavio Carlin was putting on a fashion show for his brand.
I went with my photographer friend Joshua Michael Shelton and we went to watch the show. It was phenomenal. Such a work of art. I love fashion shows. They just take my breath away. The demeanor of the models, the confidence, the passion put into the clothing, everything.
This one model on the runway just took my breath away. Her confident nature. Her intimidating look. Her long amazing legs. I was awestruck. I couldn't take my eyes off her the entire show.
Here she is at another show.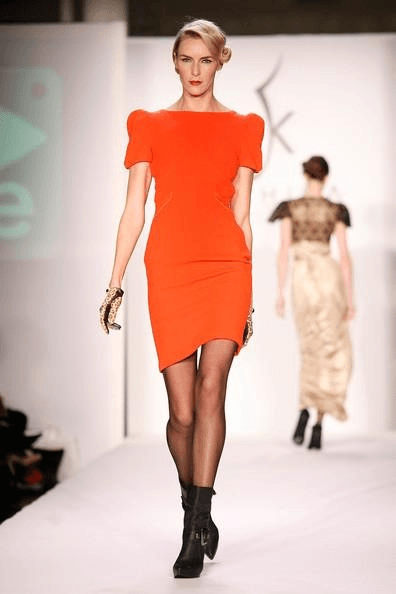 Here she is at the Octavio Carlin show.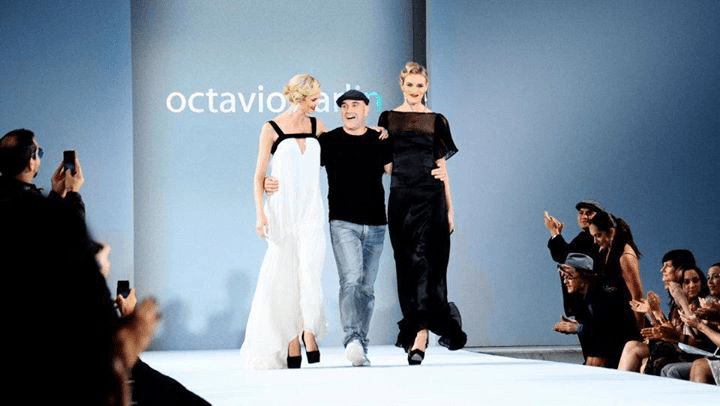 After the show was over, Josh and I went outside to grab a drink from the bar and had a quick chat with Francis, our friend who manages models. He was working for LA Models and now he owns his own agency.
Coincidentally, the runway model I was gawking at the whole time with my jaw dropped to the ground, Holly Ridings, who is currently a Cavalli runway model, came up to our group and stated she desperately needed a drink. It's great to be around people who know people!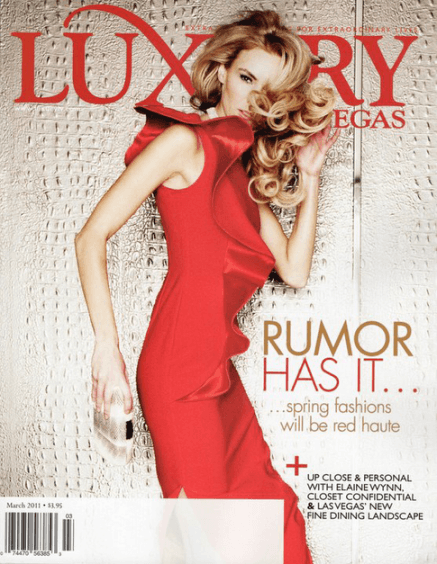 I'm a shy person and I'm usually scared to talk to people I'm awestruck by, but something came over me. I gathered all the courage I had, which isn't that much. I realized I needed to seize the opportunity in any way I could think of. I also had to do it fast. So I responded as quickly as I could. "I can get you a drink without waiting in that horrendous line. I know someone. Follow me!"
Little did she know, that the person I knew was her. However, I didn't tell her that. Regardless, she agreed, especially since she didn't want to wait in that long line. I guess lines get quite long when free drinks are offered at an event.
So I grabbed her hand and took her to the front of the bar, in front of the hundreds of people. As I approached the bartender, I told him that I was with one of the runway models, pointed to her, showed him how exhausted she was and how she needed a drink as soon as possible.
He made the drinks for us immediately.
I then handed her one. Her eyes lit up. She was impressed.  Then we started chatting. Eventually, we went to this restaurant called Pete's Cafe and Bar and ate while sharing a bottle of wine. We chatted, got to know each other better, talked about how she was raised on a farm with little piggies and other animals, how she was on Project Runway, along with other topics, then parted ways at the end of the night.
I thought that would be the last time I saw her. I mean, she was a highly successful model who was on billboards after all, and I was just this broke guy who worked an entry level job.
However it wasn't.
We even celebrated our birthday together two years ago with multiple bottles at Supperclub. She's one of the most amazing, heartfelt, genuine people I've ever had an experience to be friends with in my life.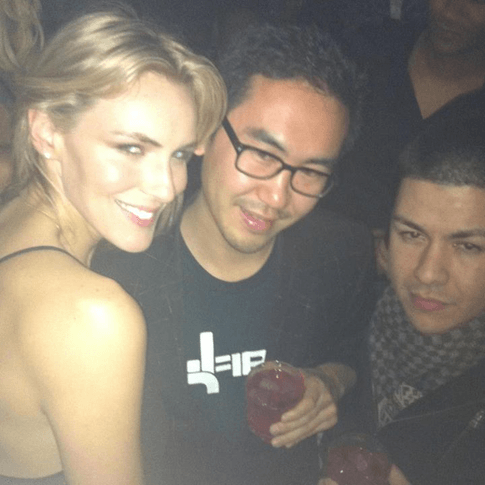 —
Originally posted on Quora.
Leonard Kim is Managing Partner at InfluenceTree. At InfluenceTree, Leonard and his team teach you how to build your (personal or business) brand, get featured in publications and growth hack your social media following.
(All pictures owned or copyrighted by Octavio Carlin or Holly Ridings)