Confessions of Dating a Nut Mogul – Part 1
When I first met my other half, his food smoking interest was merely a cool idea, a down-time hobby, something fun to do on the weekend when the Vancouver Canucks were in intermission. Fast forward three months and I feel like he has a different outlook of what is and what could be in world of business. This write up is my experience so far. My advice is honest, to the point and from real experience living in the world of a start-up business, WHOLLY SMOKED!
Here are 3 quick "nutty gritty" steps to help you navigate your way through dating an entrepreneur.
1)

Tell

them to ask for HELP!

(

time

for them)
In the first couple months of getting their business started, they are going to feel like they can do it all from production and social media, to buying groceries, washing the car and taking the dog out for a walk (and this is only Saturday afternoon). Tell them you are here for them and here to help! Even if that "help" is not directly related to the business, it's the small supportive things that count. Ingrain this quote into their mind – "You can have it all, but you can't do it all!"
2)

Turn off your phones

(time together)
We live in a world where iPhones and Androids aren't a luxury item, rather we view them as a necessity and critical to function in our everyday lives, which at times is unfortunate and sad. Whether it's for two hours a week or sometime over the weekend, make the time to turn off your electronic devices and spend time focusing on each other. One of the best ways to get out of business mode is to turn your business off.
3)

Schedule time to detach

(time for yourself)
Dating an entrepreneur can be overwhelming at times. You will always be spending time working on the business; planning, finances, trade shows, marketing, production etc. There's enough stuff to make a person almost go crazy! Take the time to detach from the business and re-boot. Go on a weekend trip with your friends or family or spend a night on the town, trying new foods or watching the latest flick. Put it in your calendar so it gets done.
_____
Your personal life itself is a roller-coaster with constant ups and downs. Add business into the equation and you are guaranteed to turn your ride into a full-speed, up-side down, twirling experience. Roll with the punches, enjoy the life you make and everything will work out.
Good Luck!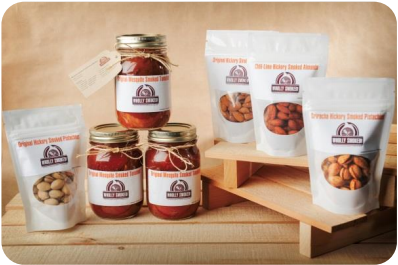 Alannah Niven, Co-owner of WHOLLY SMOKED!
Vancouver, BC
Twitter: @whollysmoked
Website: https://www.whollysmoked.ca/
Facebook: https://www.facebook.com/whollysmokedfoods