Last December, I turned 28. I didn't really have friends, and I didn't have the money I'm used to having, so I did something different for my birthday. I mean, sure, I had a birthday dinner the day before at Takami Sushi and Robata, my favorite sushi restaurant, from which I'm surprised people showed up to. But aside from that… this is what I did.
I signed up for all the free birthday food things on Google. I got all the free food I could get. I then got a $50 AMEX gift card on my birthday. I used that to buy a lot of double cheeseburgers and fries.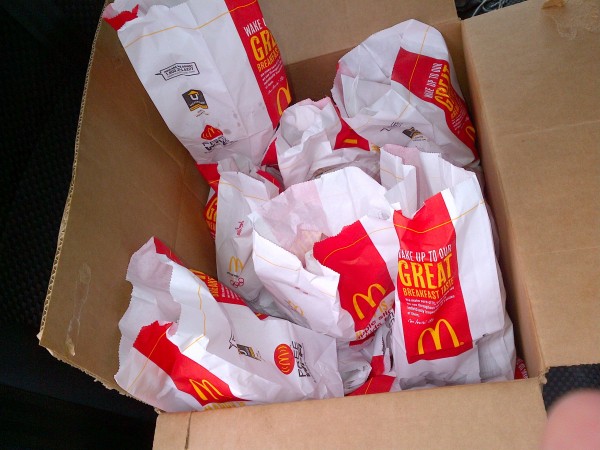 Then I gave it to homeless people on skid row.
However, since my birthday is so close to Christmas, and everyone becomes philanthropic during that time, my efforts were kind of a waste, as everyone else was feeding homeless people. However, it was very uplifting and rewarding. I'd recommend doing it, but probably in a less populated homeless community where the impact can be spread further.
—
Originally from Quora.
Leonard Kim is Managing Partner at InfluenceTree. At InfluenceTree, Leonard and his team teach you how to build your (personal or business) brand, get featured in publications and growth hack your social media following.