Published Works
Books published by Leonard Kim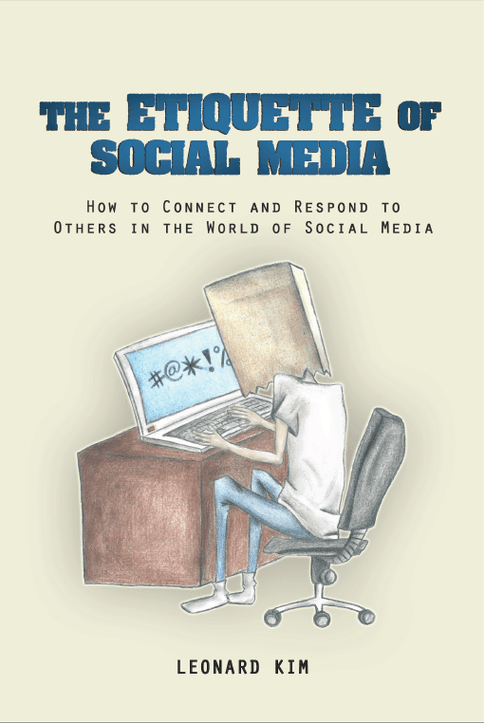 The Etiquette of Social Media
Leonard Kim is the author of the book, The Etiquette of Social Media: How to Connect and Respond to Others in the World of Social Media. Description: 30% of College Admissions Officers found something online about an applicant that negatively impacted their college application. [1] More than two in five (43%) Hiring Managers found information online that caused them […]
Life and Business Advice: Straight From the Source
It's pretty simple. If you feel like you're settling, you shouldn't get into the relationship to begin with. You're just wasting both people's time and causing pain in the end. If you feel that you have found everything that your heart could ever desire, then you stop looking. — Originally posted on Quora.
I used to work 105 hours a week. This is what I did back in 2006: Wake up at 8am. Shower. Get dressed. Get into car. Take the 101 freeway 10 miles in 15 minutes to get to North Hollywood. Arrive at 10am. Have Armenian boss yell at me for being late to work. Walk […]
I absolutely love Leonard Kim's personal stories. The bravery in the fact that he chronicles his lowest points, clearly encourages many other people (myself included) to do the same.
Ellen Vrana: Writer, Former Consultant at McKinsey & Co, Graduate of Harvard and Stanford.
London, United Kingdom
- Ellen Vrana
Leonard Kim has a real good style.
James Altucher: American hedge fund manager, Entrepreneur, Bestselling Author.
New York, United States
- James Altucher
Leonard Kim is a good soul committed to helping people like you. He presents life and work advice in a way that busy readers really appreciate and understand.
Terrence Yang: Startup Investor, Mentor. Founder, Yang Ventures. USC, Harvard Law. Ex-Wall Street.
Los Angeles, California, United States
- Terrence Yang