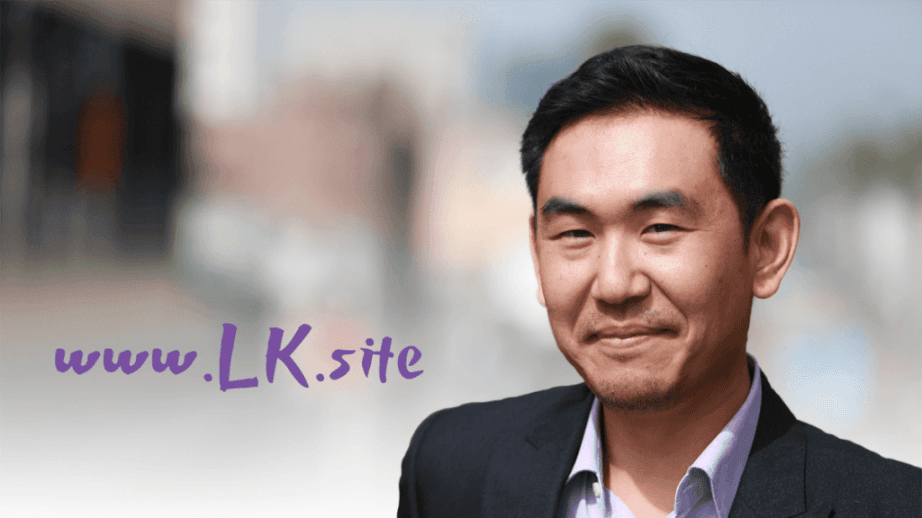 So many people do the right things in the wrong order, so they don't get anywhere. But where would you be if you did things the right way?
One of the biggest decisions that you will ever make in your life is when you take that moment and decide that it's time to build your personal brand. You won't know what will happen when you start, and that's okay. I didn't either.
When I first started writing, I thought it would be something cool I could do so others could avoid the mistakes and failures I made in my own life. My content was like, "Hey, don't go and spend all your money on frivolous things, or you may end up losing everything like me." Or it said, "Don't take all these shortcuts or you will end up further back from where you started. Here's what happened to me when I did it."
Great advice? Who knows. But all I did was share with others the huge amount of mishaps I made in my life and how it caused me to go to the point where I was dead broke, unable to pay my electricity, having to shower in the dark, losing my home and having to move back in with my mom, then to wanting to end it all.
Do you have to share these things? That's up to your own discretion. But before you even consider sharing your own stories, whatever they may be, or positioning yourself as an expert, there are a few things that you need to do.
Little did I know that by talking about all the things I did wrong, I would have 2 million reads in six months, 10 million by a year and a half, to having over 300 media features today, awards and recognition from some of the top publications and media outlets, a business that gets inquiries regularly, a book deal and a ton of friends all across the world (some people call these "followers"). 
What will you get out of building your personal brand?
You will probably be able to do some of the same things that both my clients and I (along with my business partner) have been able to do. Things such as:
Naming your own price for your services
Have people line up to work with you
Land better clients and customers 
Get the dream job you always imagined having
Be seen as a thought leader in your industry
Have people specifically seek you out for your products and/or services
And so much more…
Imagine the impact that would have on your career and your income. Now think about your life-long career plan to success.
Pretty solid stuff, right?
Well, if you want to do any of this, there are 10 things that you need to do before you even think of building that personal brand of yours. Here they are:
1. Claim your domain
So many people think that they need to make their website something fancy, like bestcookieshopinla or mamajamabalaya or whatever else it may be. Think about those domains for a moment. When you have cookies in your domain, you kind of limit yourself to only being able to talk about cookies. How much cookie content can a person really make? And if you're discussing jambalaya, chances are that there is even less. Now there's nothing wrong with having a business page with these names, as long as you are building content through your personal brand's website and driving traffic back to your business page.
I've spoken with so many people from different backgrounds who get so sick and tired of trying to get their message to "fit" within the guidelines they forced themselves into. What's worse, is that I even had a friend who made a business, then was recruited into another business. He had to figure out how to transition all his content from one brand to another, then start over.
What if he just named his website after himself, and made it something like firstnamelastname.site? With thousands of new domain extensions such as .site, you can get your own domain name and name it after yourself. When you name your domain after yourself, you don't have to worry about figuring out how to create content within a box on one specific topic. You can write content about anything you want, and as long as you have your vision (or what people call positioning) down, you are able to portray to others exactly what it is you do.
How do you choose a great domain?
Your domain should be meaningful, and what's more meaningful than your name? 
Your domain should invoke emotion, and what invokes emotion more than your own name?
It should complement your personality, and there is nothing that does this more than your own name.
It should be free of hyphens, abbreviations, numerics and more. The only ones that are acceptable are things related to prefixes and suffixes, such as dr or md, mr or miss, or things like jr.
Your domain should be easily understood by artificial intelligence when it comes to voice searches. That means that it should pass the radio test. Would you understand what the domain was if you were listening to it over the radio? If it's your name, in most cases, it should be fine. If not, you can use a nickname to redirect into your main domain as well.
Your domain shouldn't be misspelled either. So that means avoiding plays on words, as Google will ask you if you are searching for something else. 
2. Make your social media handles identical
Now that you have your domain setup, the next thing you need to do is make sure your social media handles are indistinguishable. There are so many resources online that do checks on multiple platforms to see if a name is available. A quick Google search on social media availability will show you what names are available across platforms, such as Facebook, Twitter, Instagram, LinkedIn, YouTube, Pinterest, Soundcloud, Medium, Quora, Snapchat and more. 
Choose a name where you can find the most identical  names. If you can't get this down 100%, that is fine, but try to get as close as possible. It also makes it easier when people ask you where they can follow you, because you can have one handle that you share instead of multiple. Then go and claim your sites. 
Side note. When your brand gets large enough, people can just Google your name and find you too.
3. Use a URL shortener to keep your brand in any links you create
When you get to the point in your personal brand development where you develop your voice (or what most people would consider sharing content), it will come from multiple places. Some of your content will be created on your website, while other pieces of your content may live on YouTube, another person's blog as a guest post, on Quora, Medium, LinkedIn and more. There will also be times that you're invited onto podcasts to do interviews, or when blogs, trade publications and media outlets do feature stories on you. Sometimes, you will even want to share content that others create that doesn't even mention you.
To make sure that usability is consistent, if you take your domain and stick it into a tool like bl.ink, you can generate branded shortlinks that keep your name within the domain. For example, my website, LK.site, can use shortened URLs such as lk.site/radio to link to my radio show which is on the voiceamerica domain, or LK.site/tedx, which links to my TEDx Talk on YouTube, or LK.site/success, which links to an Inc. article which mentions me. When you have your own URL shortener, it becomes quite easy to share versatile domains that still have your own URL within them in various places, such as on print material or on social media. That makes it easier for others to remember who you are.
Another side benefit is that tools like these keep track of how many people click on your links, so you can see how well they are performing.
4. Find a template or use a DIY website builder 
When I first started building my personal brand, I didn't have a website. It might be because I didn't think that building a personal brand would work, or because I never thought that my content would take a life of its own, but it did. That was a huge mistake because I couldn't get people to a property that I owned.
The only thing that you will ever own on the internet is your own website. Your social media network that you publish on could be here one day and gone the next. There are so many content creators who have put their all into one platform, such as Vine, then when the platform disappeared, so did everything that they worked so hard to build.
To prevent that from ever happening, and to keep a secure place where you document all that you have done, build your own website.
There are many tools that allow you to do this, such as Shopify, WordPress (this may require purchasing a template at a place like ThemeTrust and hiring a programmer to set up, yet it is the standard for most websites) and more. Find a template that is visually appealing and truly resembles who you are.
5. Take a lot of pictures for your website, social profiles and for interviews
Have you ever gone to a website that didn't have pictures? It looked bland and couldn't keep your attention, right? Well, as you progress into building your personal brand, you will need pictures for so many different things. When you build out your website, you will want images of you doing what you love, so people can feel as if they know you. You will also want a headshot for your main social media image. Then you will want a picture of you doing something that you truly love as your cover image too. 
But the pictures don't stop there. When people come and reach out to you to invite you to do guest blogs, podcasts or be featured in the media, they will ask you for your pictures as well. If you have a rolodex of photos to send over, they can pick and choose which pictures they want to use for their content. If you only have one or two images, it will look like you're sharing the same content, because people will judge the content by the featured image. And if all your featured images are the same ones, people will assume it's the same content. So take as many pictures as possible. 
If possible, hire a photographer. If not, ask a friend to snap a few great shots of you. Most smartphones take pretty high quality pictures nowadays, so it shouldn't be too big of a hassle. 
Also, when it comes to developing blog posts later, you can also use royalty free images, create your own images using a tool like Canva, or signing up for an image subscription service like Shutterstock, so you have a plethora of images that you can use for the different types of content you create.
6. Setup your email and make a signature
Once you get your site up and running and you have filled it up with images, you will want to create an email address so you can communicate with others. Most of the paying inquiries and job offers you will receive won't be on social media and won't be through a comment left on your website. They will be sent by email. There are so many email services that are extremely hard to use, or are subject to a lot of spam. These are usually the free services that come with the domain when you buy it.
Instead of dealing with all those headaches, use something that is easily accessible, easy to organize and can be integrated into any device you own. I use Google G-Suite, which not only gives you email accessibility, but also includes cloud storage so you can work on Google Docs, utilize a calendar and many of the other benefits listed on their site. It should cost you less than $100 a year and it's the best $100 you will ever spend on your business.
After you setup your email address, make sure to add a signature that includes your name, a link back to your website, what you do for a living, your social media profiles and any accolades you may have received. 
Here's what mine looks like.
When you add all these different components into your email signature, people you reach out to will be able to get a better understanding of who you are and what you do. 
Looking for a tool to make it easy? You can use this free email signature template generator to make your signature.
7. Make yourself easily accessible
You wouldn't believe how many people have websites and social media profiles that make it nearly impossible for someone to reach out to them. On LinkedIn, I see so many pages where the only way to connect with someone is through sending them an IN message. That means if I was a regular LinkedIn user, I would have to pay LinkedIn to send a message to you.
Most people don't even put their contact information onto their social media profiles either. What's the point of using social media if you aren't easily accessible? The whole point is so others could reach out to you to offer you jobs, inquire about your services or to do things the old fashioned way and just get to know you for who you are.
That means that if you want to get the most out of your social media, add your email (and your phone number if you're comfortable with that. I'm not so I don't add my phone number) into your social media headliner and make sure that there is a link to your website in an easily accessible place. 
To take things one step further, you can even add a live chat feature to your website to help reduce friction for someone to get a hold of you. 
8. Figure out what tools you need to use 
Now that you have everything setup, you will need to figure out what tools you need to use. There are three types of content that you can create: written, images and video. 
If you prefer written content, all you may need is a computer and potentially an image service. 
If you prefer to make images, you may need a simple and easy do it yourself tool like Canva, or a more professional set of tools like the ones that Adobe provides like Photoshop. 
If you prefer video, you may need to have a smartphone, audio equipment, a simple tripod and live streaming software. For live streaming, I like to hook up a Sony wireless lavalier to an iRig Pre, then to my iPhone, then use Switcher Studio for live streaming. It's a pretty easy setup to create, and my business partner Ryan Foland uses it all the time (probably even more than I do).
There may be other tools that you want to utilize too, like the analytics platforms on your website through Google Analytics, the built in social media analytic tools on each platform, a scheduling tool like Buffer, Lumen 5 to make simple videos out of blog posts and more. Hubspot has tools like form builders that allow you to capture visitors' contact information and send them newsletters, a CRM to keep track of that information you collected, email to connect with those new leads and a whole collection of resources ranging anywhere from ebooks to templates. Make sure to do a lot of research on what kind of tools you will find most useful. 
9. Start with who
Most people will tell you to go out there and discover, define or start with why. The problem with that is so many of us who are placed into the world have absolutely no idea what we want to do, nor why we are doing it. But what if there was a better way to go about it? 
Each and every single one of us, no matter if we are 13 years old or 103 years old, have acquired experiences through our lives. Some of us may be living lives that are almost unbelievable when it comes time for us to share our stories, while others may feel that there is nothing unique about who we are. The exciting news is that no matter how exciting or conservative your life is, you own it and 100% of the experiences that come along with it. No one can ever take that away from you.
If you remember to start with who, then as time progresses, the why will naturally appear. And when it does, you will be prepared for what is to come. Need help on figuring out how to start with who? Check out my upcoming book, Ditch the Act.
10. Learn from an expert 
Now that you have your fundamentals setup, you need to take your personal brand to the next level. That means by learning from an expert. There are so many great resources out there that can teach you the fundamentals to marketing, such as Hubspot, MarketingProfs, Online Marketing Made Easy, etc. Then there's the person who has done it for himself, his business partner, his clients, his course members and more, then got a ton of awards for it too. Oh, I guess that guy is me.
I have two different formulas that have been scientifically proven to work. One is called the eight-step brand process (which is outlined heavily in our book, which is 17 chapters long and includes 12 in depth worksheets) and the other is through the 4V's, where we teach you how to claim your vision, discover your voice, turn up the volume and command validation (which is usually taught through a classroom/workshop/1on1 setting). 
There are so many different ways to learn from me. You can peruse through my site and other profiles to find a bunch of free content (or just sign up for my email list to have them sent to you), follow me on social media to stay up to date with what is going on, read through the book, Ditch the Act: Reveal the Surprising Power of the Real You for Greater Success that Ryan and I wrote for McGraw-Hill Business, or take the courses I have online.   
Sometimes, that isn't enough for certain types of people, who have less time, yet have budgets to work with. If this sounds like you, Ryan and I also do consulting and 1on1 services. You can learn about them at our company InfluenceTree. 
At times, we also speak at conference or do workshops within companies, so if you hear of this happening at your work or at an event near you, make sure to attend! Or if you know a company or conference where you could see value in us sharing our methods, let them know about us! 
If you have any questions about how to get started on your personal branding journey, remember, I'm always a quick email away. And as I'm making myself easily accessible by including my email here (hello@leonardkim.com), make sure that you make yourself easily accessible as well!