Leonard Kim is recognized as a personal branding expert and renowned speaker. He has been featured in leading media publications, ranging from Fortune, Inc., Entrepreneur, Forbes, The Huffington Post, Thought Catalog, Los Angeles Times, GQ, Business Insider, Medical Daily, Newsweek, the BBC, SEMrush, Slate, TechDay, Workboard, Search Engine Journal, Tech In Asia, Brand Quarterly, Ask Altucher and more…
He also has written articles for The Huffington Post, Forbes, Business Insider, Entrepreneur Magazine, and Inc, among others (please see below).
Featured In:
---
April 7, 2017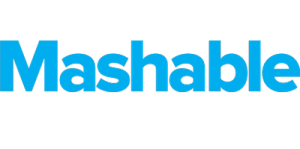 March 28, 2017

38 Small Business Marketing Tips from the Experts
Leonard talks about how important it is to gain the trust of your audience in point #36.
March 1, 2017
December 23, 2016
September 14, 2016

On Your Grind: When to Do MORE
August 23, 2016

Leonard Kim Shares the Real "Keys to Success" for Entrepreneurs.

Quora Question: Is PokéMon Go Good Exercise? 
June 8, 2016
February 28, 2016
May Busch, former Chief Operating Officer of Morgan Stanley Europe invites Leonard Kim and Vinay Jayaram to discuss the key components to achieving career success.
February 25, 2016

10 Business Lessons From The Success Of The Kardashians
The Safest Way To Run a Marathon
Avoiding These 10 Common Habits Will Improve Your Life, According To Science
5 Doctors Share Their Best Life Tips For Overall Wellness
'Pokémon GO' May Be This Generation's Cure For Obesity
How 'Pokémon GO' Shot To Unprecedented Success On A Rocket Fueled By Your Childhood
The 7 Best Shark Tank Pitches Of Season 7, According To The Sharks
17 Biggest Mistakes That Killed Deals On Shark Tank
If You Want Better Millennial Employees, Change Your Marketing
25 Marketing Influencers To Watch In 2017

Leonard writes for The Huffington Post